The Southern Bookseller Review Newsletter for the week of March 28, 2023
The week of March 28, 2023
Read These Next! The April Books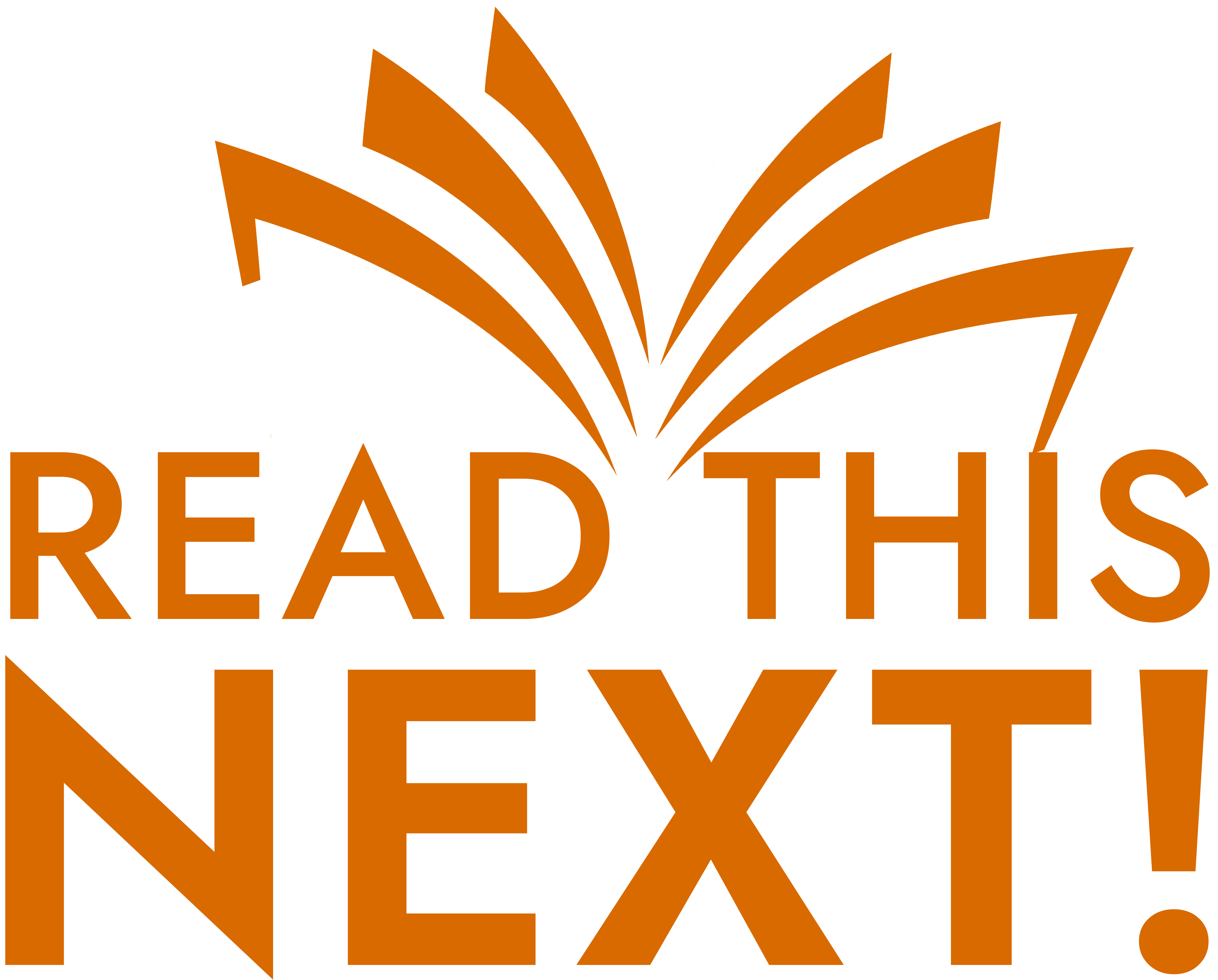 Five new books have been selected by Southern booksellers for April's Read This Next! List!
SBR's Read This Next! highlights new books that are receiving exceptional, and exceptionally enthusiastic, buzz from Southern indie booksellers. Each of the selected books has several cheerleaders among booksellers, who can't wait to give them to their customers. The list is posted the first of each month, but here is a sneak peek of the titles selected for April, and what booksellers have to say about them:
Above Ground by Clint Smith
Above Ground is a poetry collection that is a heartfelt ode to fatherhood. These poems are imbued with the love, joy, wonder, and uncertainties that accompany being a parent.
– Damita Nocton from The Country Bookshop in Southern Pines, NC
Once There Was by Kiyash Monsef
A story that will appeal to both middle-grade and young adult readers who love myths, about discovering the missing parts of yourself — whether you know they're missing or not, and whether or not you want them.
–Melissa Oates from Fiction Addiction in Greenville, SC
Yours Truly by Abby Jimenez
Is there such a thing as a meet-ugly? Out of an utterly disastrous first "meeting" (they didn't actually even meet, just started jumping to wrong conclusions) grew a ten-tissue romance for the ages.
–Lisa Yee Swope from Bookmarks in Winston-Salem, NC
You Could Make This Place Beautiful by Maggie Smith
Maggie Smith has the ability to take the human feelings and emotions we all have, but sometimes lack the words to describe, and present them through a beautiful metaphor that can make you feel seen and understood.
–Abby from The Snail on the Wall in Huntsville, AL
In the Lives of Puppets by TJ Klune
This novel holds all the beautiful, tender sentimentality, found family dynamics, loving humor, and self-discovery that I've come to expect from TJ Klune.
–Elizabeth DeWandeler from A Novel Escape in Franklin, NC
Current Read This Next! books and what SIBA booksellers have to say about them can always be found at The Southern Bookseller Review
---
---
---
Read This Now!
Recommended by Southern indies…
Pomegranate by Helen Elaine Lee
Atria Books / March 2023
Adult Fiction, African American & Black, Women
More Reviews from Snail on the Wall
Pomegranate is a raw, beautiful story of reintegration and a mother trying to do and be better for her kids. Oscillating between present-day Ranita and her past self, this story paints a real, painful picture of a woman caught in a cycle of drug use and eventual prison time, and her daily fight for sobriety and wellness when she returns to her family.
Reviewed by Sarah Catherine, The Snail On the Wall in Huntsville, Alabama
Thirst for Salt by Madelaine Lucas
Tin House Books / March 2023
Adult Fiction, Coming of Age, Fiction
More Reviews from Bookmarks
This gorgeous coming-of-age book swept me away to southern Australia. Not a single word is wasted in Madelaine Lucas's debut novel; she writes with such precision and beauty. It took me days to read it not because I wasn't enthralled but because I wanted to savor every perfect word. Lucas captures the thrills and tiny devastations of a first love affair so perfectly, remembered through the eyes of an older and wiser narrator.
Reviewed by Kate Storhoff, Bookmarks in Winston-Salem, North Carolina
Bookseller Buzz
Spotlight on: Weyward by Emilia Hart
"I began writing Weyward during the early days of the pandemic, fueled by anger about the increase of domestic violence during lockdown. At the same time, I was also reading about the 1612 Pendle Witch Trials. The two seemed horribly linked. I wondered: how far have we really come in the fight against misogyny? How can we keep going?
For me, the answer is by connecting with the women around us, and those who came before us. And story is connection. At the heart of the novel is a manuscript written by Altha Weyward, on trial for witchcraft in 1619. Her descendants, Violet in 1942 and Kate in 2019, both find and read Altha's story. For Violet and Kate, the act of reading – of connecting with a woman who lived centuries before – is life changing." ―Emilia Hart, Harper Reach
What booksellers are saying about Weyward
About Emilia Hart
Emilia Hart grew up in Australia and studied English Literature at university before training as a lawyer. Weyward is her debut and was Highly Commended by the Caledonia First Novel Prize. Emilia lives in London.
The Secret Lives of Country Gentlemen by KJ Charles
 Sourcebooks Casablanca / March 2023
Adult Fiction, Historical, Regency, Romance
More Reviews from Quail Ridge Books
The Secret Lives of Country Gentlemen is an adventurous Regency romance populated by swashbuckling smugglers as well as prickly high society. It is also somewhat of a naturalist's book; Gareth's explorations out on the Marsh taught me a surprising amount about the great diving beetle. There are stolen fortunes, dangerous missions under cover of night, a lady scandalously wearing trousers, and murders to boot. But the real heart of the book lies in healing trauma and finding love (in partners as well as family). Gareth and Joss are shaped by their experiences, by their relationship to one another, and the end of the book finds them better situated for happiness than they've ever been before.
Reviewed by Kaley Lowman, Quail Ridge Books in Raleigh, North Carolina
---
---
A Door in the Dark by Scott Reintgen
Margaret K. McElderry Books / March 2023
Dark Fantasy, Fantasy, Young Adult Fiction
More Reviews from Malaprop's
Magic, murder, and class struggle blend together in a satisfying start to a YA fantasy sequence. Ren and her classmates are transported to a dark realm through a magical accident. One is dead, but won't be the last to die. As they fight for survival and a way home, their secrets are their worst enemy. Until they meet one with teeth. I can't wait for Scott Reintgen's follow-up.
Reviewed by Rosemary Pugliese, Malaprop's Bookstore/Cafe in Asheville, North Carolina
An Invitation to Passover by Rabbi Kerry Olitzky
Kalaniot Books / February 2023
Children, Holidays & Celebrations, Juvenile Fiction, Passover
More Reviews from Fiction Addiction
When Hannah's family is unable to come for their Passover Seder, she asks her parents to let her invite her friends from school. She presents them with invitations with the meaning of Passover: Our History, Freedom, Springtime, and Great Food. Each of her friends interprets their invitations and brings their culture to the Seder creating an amazing dinner filled with good food, friendship, and fun. A fun story that shares the diversity and culture of friendship and family.
Reviewed by Gretchen Shuler, Fiction Addiction in Greenville, South Carolina

Carmilla: The First Vampire by Amy Chu
Berger Books / February 2023
Comics & Graphic Novels, Horror
More Reviews from Epilogue Books
Before the most well-known vampire novel of all time, Dracula, was written, there was Carmilla, a queer female vampire from the 1800s. In Carmilla: The First Vampire, Carmilla gets a retelling. It's the 90s in New York City, and the murders of homeless, queer and trans women have been ignored by cops and uncaring civilians. Though the murderer appears to be monstrous, society and structural inequality are as much to blame. Empathetic, flawed Athena is determined to solve the murders and keep other young women safe when she meets the beguiling, disastrous Violet. Spooky, sexy, and suspenseful, the lesbian vampires of the original Carmilla are blended seamlessly with traditional Chinese lore to create a rich, intense story about geungsi, monster hunters, and murder. The art is stunning, the monsters are terrifying, the vampires are lesbian. What more could you want? It's sucking fangtastic.
Reviewed by Julia Hirschfield, Epilogue Books Chocolate Brews in Chapel Hill, North Carolina

Read This Next!
Books on the horizon: Forthcoming favorites from Southern indies…
The Only Game in Town by Lacie Waldon
 G.P. Putnam's Sons / March 2023
Adult Fiction, Small Town & Rural
More Reviews from Fountain Bookstore
A March 2023 Read This Next! Title
Waldon's best yet! Only Game takes us to the small town of Redford, GA where book editor Jess lives happily with her father in the town where she grew up. She spends her days avoiding the mean girls that tortured her in high school until the death of the town's eccentric millionaire sends the entire population into a scavenger hunt for his fortune. Everyone is set up in very unlikely pairs and the results of the silly contest go much deeper than winning the money. This book is a delight and I loved every friendship and relationship in it. Waldon creates worlds I want to live in and people I want to hang out with.
Reviewed by Andrea Richardson, Fountain Bookstore in Richmond, Virginia

Southern Bestsellers
What's popular this week with Southern Readers.
[ See the full list ]
Parting Thought
"No book is really worth reading at the age of ten which is not equally – and often far more – worth reading at the age of fifty and beyond."


– C.S. Lewis
SIBA | 51 Pleasant Ridge Drive | Asheville, NC 28805
You have received this email because you are currently subscribed to receive The Southern Bookseller Review.
Please click @@unsubscribe_url@@ if you no longer wish to receive these communications.