Read This!
The latest reviews and recommendations directly from your favorite Southern indie booksellers
READ THIS NOW!
Current favorites of Southern indie booksellers. [FULL LIST]
Adult Fiction
Cat is getting married and she wants her two foster sisters and foster brother to be there. But they haven't really kept up with each other, so she devises a plan to get them all back and connecting again. It might work, it might blow up in her face. But it's sure to be entertaining!
The Forever Girl by Jill Shalvis (List Price: $16.99, William Morrow Paperbacks, 9780062897855, 1/12/2021)
Reviewed by Jennifer Jones, Bookmiser, Inc. in Roswell, Georgia
Adult Nonfiction
Michael Leviton grew up in what he describes as an "honesty cult." His parents had little patience for half-truths, believing that absolutely nothing should be omitted, especially the details that make most people uncomfortable. As a consequence, Michael struggled to make friends, hold a job, or feel welcomed by others for most of his life. Eventually, heartbreak led him to question his honesty policy, and he began to explore what it would feel like to prioritize others' feelings over the painful truth. Here, Michael narrates his story with humor, self-awareness, and–of course–honesty.
To Be Honest by Michael Leviton (List Price: $26, Abrams Press, 9781419743054, 1/5/2021)
Reviewed by Talia Smart, Flyleaf Books in Chapel Hill, North Carolina
Young Adult
In Last Night at the Telegraph Club, Lily Hu and Kath Miller are gorgeously rendered against the glittering backdrop of San Francisco, escaping into the night for The Telegraph Club where they find themselves staring down a sort of freedom that they know they cannot leave behind. From the very first page, this is a novel that feels so incredibly full and rich with historical details and simmers with yearning and tension I simply could not put it down. Delving into the realities of 1950's Chinese America identity, queer culture, McCarthyism & women in STEM, Lo has crafted a historical fiction novel of the absolute highest caliber.
Last Night at the Telegraph Club by Malinda Lo (List Price: $18.99, Dutton Books for Young Readers, 9780525555254, 1/19/2021)
Reviewed by Cristina Russell, Books & Books in Coral Gables, Florida
Middle Grade
Harriet Tubman was one of my favorite people to learn about as a child, so I'm thrilled to have a new book to share with my nieces and the young readers at Bookmarks! In She Persisted: Harriet Tubman, Andrea Davis-Pinkney shares an inspiring portrait of the life of this American legend: daughter, slave, Underground Railroad conductor, nurse, spy, wife, and advocate for women's rights. Gillian Flint's illustrations bring the story to life, helping share Tubman's story with a new generation.
She Persisted: Harriet Tubman by Andrea Davis Pinkney, Chelsea Clinton, Gillian Flint (List Price: $14.99, Philomel Books, 9780593115657, 1/5/2021)
Reviewed by Beth Seufer Buss, Bookmarks in Winston-Salem, North Carolina
Children
Winnie and Willie and Woody are friends. First, as January snow falls on Woody's branches, later as her branches bloom and even later as her leaves begin to fall, the friends experience all a year has to offer. A fun way to learn about the seasons while also zeroing in on the qualities of a good friend, A Busy Year is a classic that deserves a spot on every child's bookshelf.
A Busy Year by Leo Lionni (List Price: $8.99, Knopf Books for Young Readers, 9780593301883, 1/12/2021)
Reviewed by Angie Tally, The Country Bookshop in Southern Pines, North Carolina
READ THIS NEXT!
Winter 2021 seasonal favorites of Southern indie booksellers. [FULL LIST]
Read This Now! and Read This Next! powered by indie booksellers and Edelweiss+
Southern Indie Bookseller Directory
The Southern Book Prize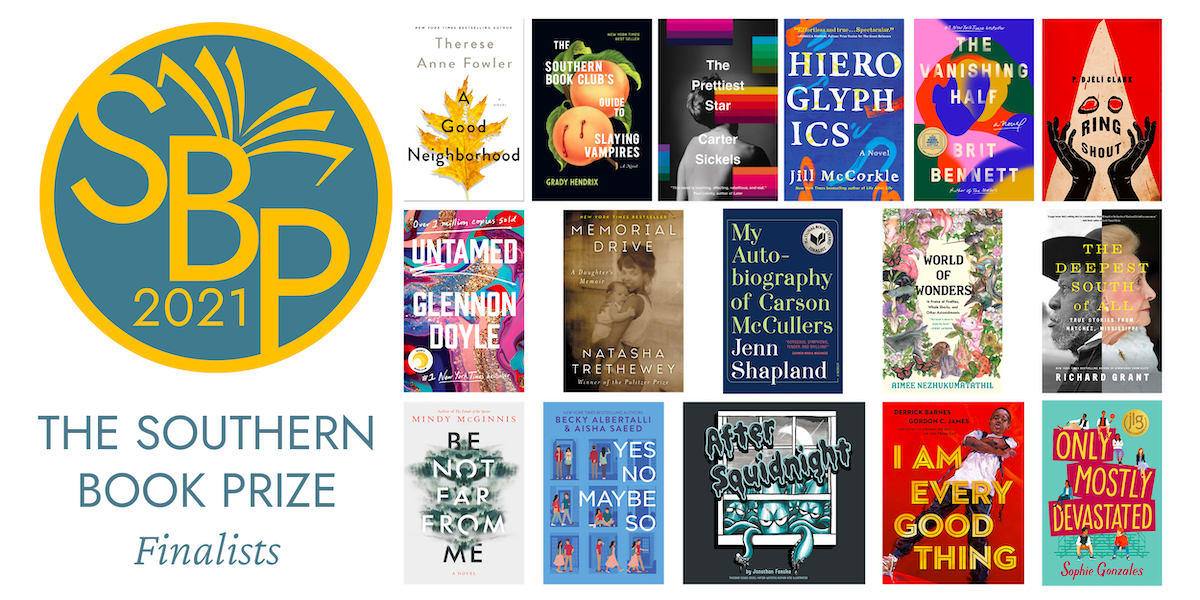 Vote for your Choice Now!
---