Read This!
The latest reviews and recommendations directly from your favorite Southern indie booksellers
READ THIS NOW!
Current favorites of Southern indie booksellers. [FULL LIST]
Adult Fiction
A brilliant exploration of class, race, and exploitation in early 20th century New Orleans. Mr. Sitwell runs the house in all but name. Like all great houses, there are many secrets inside and all of Hubbard's characters are well-drawn with complex pasts. Hubbard studied under Toni Morrison and you can really tell with the way she treats her characters–normal people with complicated lives — drawing you as a reader deep into their minds and feelings. It's a fantastic book and I'm so excited to share it.
The Rib King by Ladee Hubbard (List Price: $27.99, Amistad, 9780062979063, 1/19/2021)
Reviewed by Jamie Southern, Bookmarks in Winston-Salem, North Carolina
Adult Nonfiction
Michael Leviton grew up in what he describes as an "honesty cult." His parents had little patience for half-truths, believing that absolutely nothing should be omitted, especially the details that make most people uncomfortable. As a consequence, Michael struggled to make friends, hold a job, or feel welcomed by others for most of his life. Eventually, heartbreak led him to question his honesty policy, and he began to explore what it would feel like to prioritize others' feelings over the painful truth. Here, Michael narrates his story with humor, self-awareness, and–of course–honesty.
To Be Honest by Michael Leviton (List Price: $26, Abrams Press, 9781419743054, 1/5/2021)
Reviewed by Talia Smart, Flyleaf Books in Chapel Hill, North Carolina
Young Adult
The night after Ada's failed attempt to lose her virginity to her boyfriend, she catches him cheating on her. But their family is soon off for a 9day stay in Hawaii at a yearly medical conference, so she hopes that will take her mind off things. But she's in a fight with her older sister and then her stepdad drops the bomb that he's staying home from this trip and Ada just feels worse. This was a sweet story, full of high drama and I am here for it. I loved how flawed and real the characters were and this compulsively readable story kept me entertained from the start.
With You All the Way by Cynthia Hand (List Price: $17.99, HarperTeen, 9780062693198, 3/30/2021)
Reviewed by Jennifer Jones, Bookmiser, Inc. in Roswell, Georgia
Middle Grade
This graphic novel is perfect for anyone who loves cats! I love a good superhero comic, but this one was extra special in that the line between superhero and supervillain was blurred. Katie is just trying to make enough money to attend camp, but she soon starts to speculate about what her new boss might be doing on her night shift. 217 cat sidekicks make this comic a purr-fect read!
Katie the Catsitter by Colleen AF Venable, Stephanie Yue (Illus (List Price: $12.99, Random House Books for Young Readers, 9781984895639, 1/5/2021)
Reviewed by Kate Storhoff, Bookmarks in Winston-Salem, North Carolina
Children
There is no one good way to get through any bad time, but after losing her best dog Charlie, Louise retreats to a tiny island near her home where her days are filled with warm sun, quiet animals and time. Time to think and be and find a path forward. A lovely story of healing after loss from picture book wizard Matt Cordell.
Bear Island by Matthew Cordell (List Price: $18.99, Felwel & Friends, 9781250317162, 1/26/2021)
Reviewed by Angie Tally, The Country Bookshop in Southern Pines, North Carolina
READ THIS NEXT!
Winter 2021 seasonal favorites of Southern indie booksellers. [FULL LIST]
Read This Now! and Read This Next! powered by indie booksellers and Edelweiss+
Southern Indie Bookseller Directory
The Southern Book Prize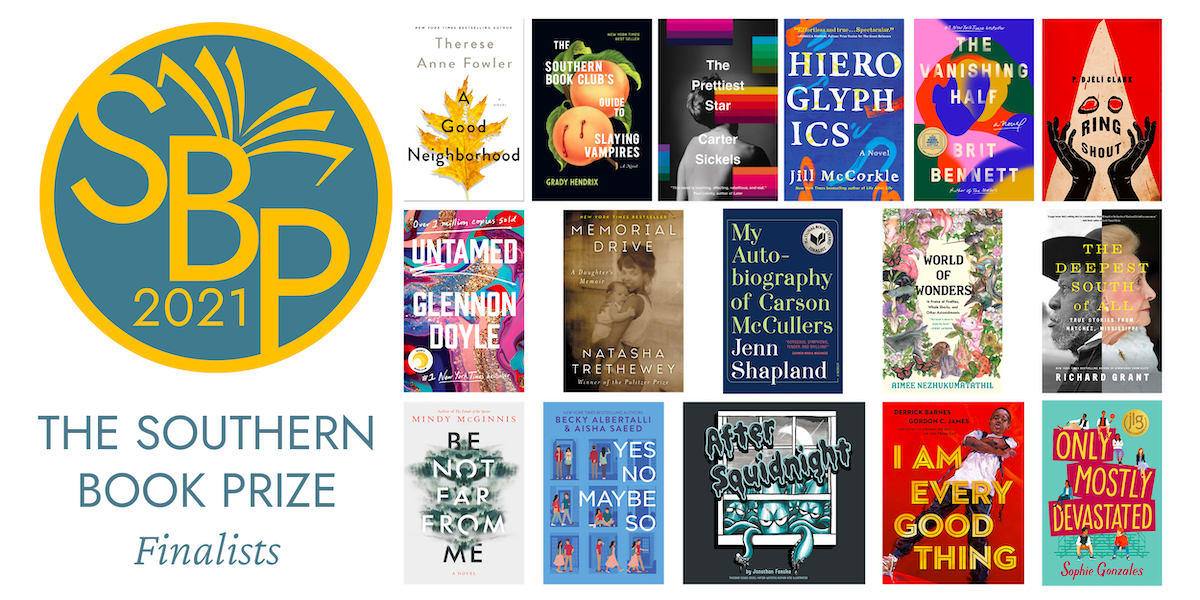 Vote for your Choice Now!
---