The Southern Bookseller Review Newsletter for the week of February 21, 2023
The week of February 21, 2023
Honoring the exceptional people in our lives.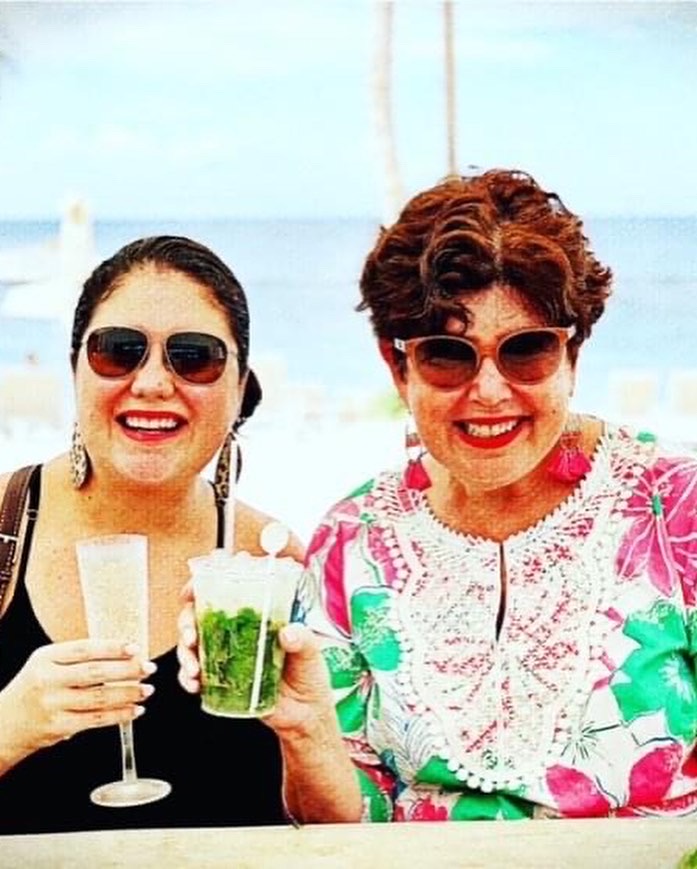 Do you know any booksellers who go above and beyond in their local community?
In February 2022, beloved New York Times bestselling author Mary Kay Andrews lost her 39-year-old daughter, Katie Trocheck Abel. Katie had a huge heart for community outreach, lending countless hours of support to organizations such as No Kid Hungry, Atlanta's Free99Fridge, and Atlanta's Helping Mamas, which has named a car seat donation program in her honor. Katie was also a fierce supporter of her mom, and of the many booksellers who supported her.
In Katie's honor, and to celebrate the often unheralded acts of kindness that take place all the time in our bookselling world, the Southern Independent Booksellers Alliance (SIBA) will award $500 to a SIBA bookseller who has gone above and beyond in their local community. Booksellers can nominate other booksellers or self-nominate. Nominations can also come from bookstore customers, owners, employees, managers, fellow booksellers, publishing professionals, or authors. Application deadline is May 1, with the winner announced July 3.
The winner will be chosen by Mary Kay Andrews and her co-hosts from Friends & Fiction: Kristin Harmel, Kristy Woodson Harvey, and Patti Callahan Henry.
Nominate your favorite bookseller
---
---
---
Read This Now!
Recommended by Southern indies…
Looking for Jane by Heather Marshall
Atria Books / February 2023
Adult Fiction, Historical
More Reviews from Snail on the Wall
This debut by Canadian author Heather Marshall captured my attention from the first sentence: "It was a perfectly ordinary day when a truly extraordinary letter was delivered to the wrong mailbox." When Andrea finds the stray letter 7 years later, she searches for the proper recipient, connecting events of the past to the present. Because this story is about of the trauma of adoption, abortion or lack of access, and other difficult topics, this book may not be for everyone, but it is well worth reading, especially for those who have an interest in the history of women's issues and health care.
Reviewed by Amy, The Snail on the Wall in Huntsville, Alabama
Bookseller Buzz
Spotlight on: Murder Your Employer by Rupert Holmes
Holmes rendered the campus in great detail. "I built the world in my head," he says. "I wanted to know it so well that I could give a guided tour," which is one reason the book took so long. Holmes started writing Murder Your Employer more than a decade ago and did "exhaustive preparatory." He was also writing shows, adapting John Grisham's book A Time to Kill for Broadway in 2013, among "many projects and challenges." But when the pandemic closed theaters, he had time. "And I needed an escape," Holmes says. "We all did. So I decided to sidestep into the portal of the early 1950s." ―via Publishers Weekly
What booksellers are saying about Murder Your Employer
About Rupert Holmes
Rupert Holmes has received two Edgar Awards from the Mystery Writers of America, and multiple Tony® and Drama Desk Awards for his Broadway mystery musicals, including the book of Curtains and his sole creation, the Tony® Award–winning Best Musical The Mystery of Edwin Drood. His first novel, Where the Truth Lies, was nominated for a Nero Wolfe award for Best American Mystery Novel, was a Booklist Top Ten Debut Novel, and became a motion picture starring Colin Firth and Kevin Bacon. His second novel, Swing, was the first novel with its own original, clue-bearing musical score. He has adapted Agatha Christie, John Grisham, and R.L. Stine for the Broadway and international stage. His short stories have been anthologized in such collections as Best American Mystery Stories, Christmas at the Mysterious Bookshop,and On a Raven's Wing. Holmes's earliest story-songs were published in Ellery Queen's Mystery Magazine and he is also the writer/vocalist of several Billboard Top 10 hits, including his Billboard #1 multi-platinum classic with a memorable twist-ending: "Escape (The Pina Colada Song)."
Every Man a King by Walter Mosley
 Mulholland Books / February 2023
Adult Fiction, African American & Black, Fiction, Mystery& Detective
More Reviews from Bookmarks
Joe "King" Oliver gets himself into not one but TWO complicated plots in this new detective thriller from the legendary Walter Mosley. What I love about Mosley's writing is the cadence of the dialogue and the musical language his characters use. It gives his books a "classic" touch or feel harkening back to the old great noir mysteries. King is a fantastic character whose moral core is something we should all aspire to. He gets himself into so many more problems because of it, but I love that Mosley's detectives have this strong center that drives them to seek justice.
Reviewed by Jamie Southern, Bookmarks in Winston-Salem, North Carolina
---
---
The Twice-Drowned Saint by C. S. E. Cooney
Mythic Delirium Books / February 2023
Action & Adventure, Adult Fiction, Fantasy
More Reviews from The Haunted Book Shop
Gelethel is a paradise, a city within protective ice walls ruled by fourteen angels whose benisons provide everything the citizens need, but no paradise can ever really be free of darkness. No citizen is allowed to leave, war refugees starve outside the walls in Cherubtown, and the angels glut themselves on human sacrifices provided by the pilgrims petitioning for citizenship. Ishtu is the daughter of the pilgrim that brought cinema to Gelethel and the Garbage Queen of Gelethel, and the secret saint of the weakest angel, Alizar. Her life consists of running the only cinema in the city and having secrets chats with her extravagant, vain angel until a pilgrim's sacrifice proves to be the sign Alizar has been waiting for. This is the story of the meek inheriting the city, of the powerful learning that what is given freely is always stronger than what is taken, and the value of bad uncles. Cooney's prose is delicious and her writing reminds me in the best ways of Terry Pratchett. Fun, easy to read, and still manages to stab you in the heart. Highly recommended!
Reviewed by Kelly McLeod, The Haunted Book Shop in Mobile, Alabama
We Should Not Be Friends by Will Schwalbe
Knopf / February 2023
Adult Nonfiction, Family & Relationships, Friendship
More Reviews from Writer's Block Bookstore
This is one of the best books I read this year. This story is about a friendship between two Yale college students who are members of a secret society they joined as seniors. From there, the book takes us on a forty year friendship that proves beyond a shadow of a doubt that when we let people in at the most vulnerable and sincere place where we are in life, that we open our hearts and minds to the possibility that our lives will be enriched by the human connections we make.
Reviewed by Lauren Zimmerman, Writers Block Bookstore in Winter Park, Florida
If I Can Give You That by Michael Gray Bulla
Quill Tree Books / February 2023
LGBTQ, Romance, Young Adult Fiction
More Reviews from Bookmiser
If I Can Give You That is a heartbreaking debut from Michael Gray Bulla covering a variety of issues that will tear at your heartstrings. Gael is a high school senior that's used to keeping to himself. But when his best friend finally convinced him to go to a local group for LGBTQIA teens, he finds himself finally making some more friends. But that doesn't come without difficulties, especially with his father back in his life and his mother's problems.
Reviewed by Jennifer Jones, Bookmiser in Marietta, Georgia

Read This Next!
Books on the horizon: Forthcoming favorites from Southern indies…
She is a Haunting by Trang Thanh Tran
 Bloomsbury Children's Books / February 2023
Asian American & Pacific Islander, Horror, Occult & Supernatural, Paranormal, People & Places, Supernatural, Thrillers & Suspense, United States, Young Adult Fiction
More Reviews from Blue Cypress Books
An February 2023 Read This Next! Title
A gothic ghost story set in Vietnam. A modern family who have been torn apart by time and a house possessed by its former occupants. Haunting is the perfect word for this story. I was engrossed from the very beginning and now that I have finished it I can't stop thinking about it.
Reviewed by Rayna Nielsen, Blue Cypress Books in New Orleans, Louisiana

Southern Bestsellers
What's popular this week with Southern Readers.
[ See the full list ]
Parting Thought
"A truly great book should be read in youth, again in maturity and once more in old age, as a fine building should be seen by morning light, at noon and by moonlight."


– Robertson Davies
SIBA | 51 Pleasant Ridge Drive | Asheville, NC 28805
You have received this email because you are currently subscribed to receive The Southern Bookseller Review.
Please click @@unsubscribe_url@@ if you no longer wish to receive these communications.