The Southern Bookseller Review Newsletter for the week of March 14, 2023
The week of March 14, 2023
Keeping alive the legacy of Birdsong Books
The South recently lost beloved bookseller under terrible, tragic circumstances. Last week Dr. Erica Atkins, owner of Birdsong Books in Locust Grove, Georgia, was found murdered, and an employee of the store was arrested for the crime. Her death has deeply distressed her local community, and horrified the wider Southern bookselling community.
Atkins opened the store because she believed deeply in the importance of reading to create a full and better life. Dr. Atkins' daughter, Jasmine, has shared that she plans to keep the bookstore going to honor her mother's legacy:
"My mother started the bookstore because her parents met at a bookstore. She's always had a fascination with books and it was just something that stuck with her. My mother was the smartest woman I know. She wanted to get children to start reading again and put down the phones after the pandemic because she knew that was important."
People can help by donating to the Erica Atkins Memorial Gofundme campaign created by the family to support the continuation of her legacy.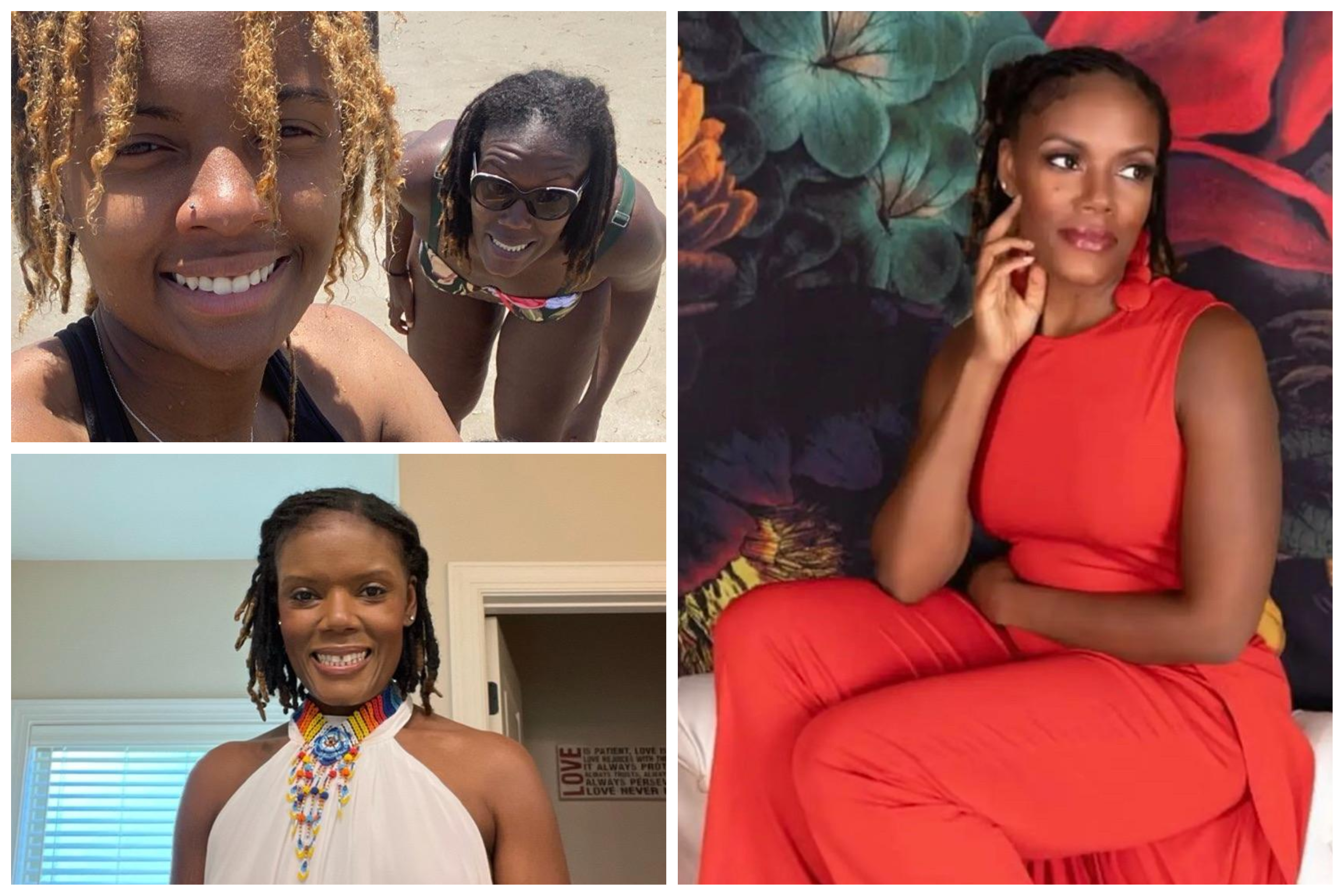 ---
---
---
Read This Now!
Recommended by Southern indies…
The Little Wartime Library by Kate Thompson
Forever / February 2023
Adult Fiction, Fiction, Friendship, Historical, War & Military, Women, World War II
More Reviews from Fiction Addiction
What an amazing book that weaves historical events based on true story with beautiful fictional characters. This read was both heartbreaking and beautifully triumphant at times. The resilient Librarians Clara Button and Ruby Monroe faced sexism, Bureaucracy , domestic issues and the heartbreak of war while continuing to champion their communities right to access books regardless of age, gender ,and class. It really spotlights how books provide an escape, a safe place and hope in even the darkest of times..
Reviewed by Ali Waller, Fiction Addiction in Greenville, South Carolina
Bookseller Buzz
Spotlight on: Decent People by De'Shawn Charles Winslow
"So many of the characters in Decent People are on a quest for respectability–– their own and/or that of their children. I wanted to show what lengths people would go to just to conceal truths: a child's queerness, an addiction, hypocrisy. I don't know that I was going for nuance, exactly. I think I was just portraying people the way I've often encountered them. " ―De'Shawn Charles Winslow, interview, PEN America
What booksellers are saying about Decent People
A complex, engaging story of a small Southern town grappling with racial justice, human rights, religion and murder in the mid 1970's. Family ties and long-buried secrets are tested as a woman fights to clear the name of her beloved. An absolute page-turner filled with colorful characters in a rich setting.
  ―Jamie Fiocco from Flyleaf Books in Chapel Hill, NC | Buy from Bookmarks


Decent People is a compelling mystery that also deftly contends with racism, homophobia, classism and corruption. Charles De'Shawn Winslow's fluid writing and pacing combine with wonderfully drawn characters–including the glorious busybody Josephine Wright–to make a truly marvelous novel.
  ―Stephanie Jones-Byrne from Malaprop's in Asheville, NC | Buy from Malaprops


The shooting deaths of two sisters and their brother, prominent members of the African-American community, set tongues wagging in West Mills, NC. Except for those holding their voice over secrets. Told from alternating perspectives, the mystery unfolds amid lives threatened by the racism and homophobia of the 1960s and 1970s. This is a great read on so many levels, can't wait to hand sell this one.
  ―Jessica Nock from Main Street Books in Davidson, NC | Buy from Main Street Books

About De'Shawn Charles Winslow
De'Shawn Charles Winslow is the author of In West Mills, a Center for Fiction First Novel Prize winner and a Los Angeles Times Book Prize, Lambda Literary Award, and Publishing Triangle Awards finalist. He was born and raised in Elizabeth City, North Carolina, graduated from the Iowa Writers' Workshop, and now lives in New York.
Pirate Enlightenment, or the Real Libertalia by David Graeber
 Farrar, Straus and Giroux / January 2023
Adult Nonfiction, Africa, Maritime History & Piracy, Political Ideologies, Political Science, South
More Reviews from M. Judson booksellers and storytellers
A fun and entertaining nonfiction book. Graeber is focused on the information that can be gained from listening to and believing what the Malagasy people had to say, and he is extremely frustrated that no academics seem willing to do this. If you like good footnotes, academic beef, and an interesting take on the age of piracy from multiple points of view, this is for you.
Reviewed by Lauren Kohnle, M. Judson Booksellers in Greenville, South Carolina
---
---
Things We Hide from the Light by Lucy Score
Bloom / February 2023
Adult Fiction, Contemporary, Fiction, Romance, Romantic Comedy, Small Town & Rural, Workplace
More Reviews from Parnassus
After loving the first book in the series (and being quite charmed by Nash), I was eagerly awaiting the second installment in Score's knock-out Knockemout series. Luckily for all of us, this book definitely lived up to the first. (I think I liked it more!) This is a delicious slow burn with all the suspense elements you come to expect with a Lucy Score novel. Lina and Nash made for great characters, and overall, these ~600 pages flew by.
Reviewed by Hannah Kerbs, Parnassus Books in Nashville, Tennessee
While You Were Dreaming by Alisha Rai
Quill Tree Books / March 2023
Emigration & Immigration, Social Themes, Young Adult Fiction
More Reviews from Bookmiser
lisha Rai tackles YA in her new RomCom about a teen who goes viral for saving her crush, but is desperate to remain anonymous. You've got a love triangle and some fake dating! What's not to like? Sonia just wants to lay low. Her mom has been deported and Sonia is determined to fly under the radar. But when cosplaying for an event, she sees her crush fall into the water and dives in to save him. Injured, Sonia flees when two others appear to help. The last thing she needs is police involvement.
Reviewed by Jennifer Jones, Bookmiser in Marietta, Georgia

100 Mighty Dragons All Named Broccoli by David LaRochelle
Dial Books / April 2023
Children, Concepts, Counting & Numbers, Juvenile Fiction
More Reviews from Bookmarks
This book made me laugh out loud, and North Carolina gets a shout out, so I'm sold! A very fun book that combines math and searching pictures to count how many dragons (all named Broccoli) are wearing tutus. Totally adorable! The final few pages alone provide plenty of entertainment. The kind of picture book where you'll notice something new each time you read it.
Reviewed by Kate Storhoff, Bookmarks in Winston-Salem, North Carolina

Refuge by Bill Campbell
Rosarium Publishing / March 2023
Children, Comics & Graphic Novels, Juvenile Fiction
More Reviews from Epilogue Books
A gritty and tragic tale of a group of Black Seminoles attempting to settle in the territory of Oklahoma. Some within the community see Refuge as just that–a refuge from the violence of white pursuers. Others see marketable potential in Refuge, and have ambitions to expand and put the wealth into the pockets of the oppressed, for once, and create more lasting change for their people. But when a ragtag group of Buffalo soldiers come to town, choosing sides becomes more complicated. Refuge is a bit of a counter-narrative western with a slow-burn, tension-filled story that pays off in an action-packed conclusion.
Reviewed by Sam Edge, Epilogue Books Chocolate Brews in Chapel Hill, North Carolina

Read This Next!
Books on the horizon: Forthcoming favorites from Southern indies…
Southern Bestsellers
What's popular this week with Southern Readers.
[ See the full list ]
Parting Thought
"The story is truly finished – and meaning is made – not when the author adds the last period, but when the reader enters."


– Celeste Ng
SIBA | 51 Pleasant Ridge Drive | Asheville, NC 28805
You have received this email because you are currently subscribed to receive The Southern Bookseller Review.
Please click @@unsubscribe_url@@ if you no longer wish to receive these communications.